Por Mariana Gagliardi / www.laconexion.tv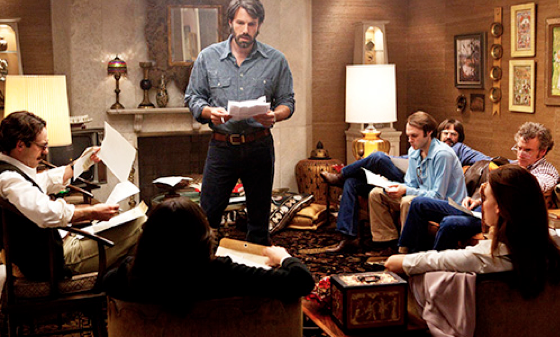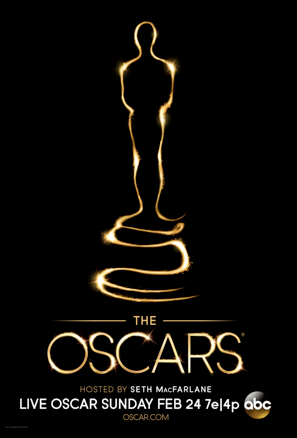 A pocos días de la entrega 85ª de los premios Oscar, ya empiezan las predicciones de todos  sobre los posibles ganadores de la tan esperada noche del domingo 24 de febrero.
Hace unos meses cuando me toco ver "Argo" la película que dirigió Ben Affleck sentí que está iba directo a ganarse la gran estatuilla.  Primero ganó el premio a la mejor película en los Golden Globes y según los  expertos en cine, estos son la antesala de los Oscars. Hoy está nominada a mejor película para los premios más importantes del cine.
A mi parecer "Argo" será la ganadora en el renglón de Mejor Película
En el rubro Mejor Director, Steven Spielberg por "Lincoln" es mi favorito por la experiencia y exelente trabajo realizado en este largometraje.
En cuanto a Mejor Actor Principal, Daniel Day-Lewis por "Lincoln" creo será quien se lleve la victoria en la noche más esperada de Hollywood.
En la categoría Mejor Actriz, Jennifer Lawrence  por  Silver Linings Playbook será la gran sorpresa de la noche, para mi criterio ella sera la dueña de la estatuilla. Lawrence ha hecho grandes trabajos en los últimos años, escalando con películas de renombre.
En otros rubros, a mi parecer los que tienen mayores posibilidades de llevarse un premio son: Tommy Lee Jones "Lincoln" por Mejor Actor de Reparto y Anne Hathaway "Los Miserables" por Mejor Actriz Secundaria.
Aquí les dejo la lista completa para que sean ahora ustedes quienes hagan sus predicciones.
Veamos los nominados de este año:
El premio a mejor actor lo disputarán Daniel Day-Lewis (Lincoln), Denzel Washington (Flight), Hugh Jackman (Los Miserables), Bradley Cooper (Silver Linings Playbook) y Joaquin Phoenix (The Master).
Para mejor actor de reparto fueron nominados Tommy Lee Jones (Lincoln), Christoph Waltz (Django Unchained), Philip Seymour Hoffman(The Master), Robert De Niro (Silver Linings Playbook) y Alan Arkin (Argo).
Las nominadas en la categoría de Mejor Película son: "Lincoln", "Amour", "Argo", "Beasts", "Django", "Los Miserables", "Life of Pi", "Silver Linings" y "Zero Dark Thirty".
La cinta chilena "No", del cineasta Pablo Larraín, logró la nominación al Óscar en la categoría de mejor película extranjera quien protagoniza Gael Garcia Bernal. Sus rivales serán las producciones Amour (Austria), War Witch (Canadá), A Royal Affair (Dinamarca) y Kon-Tiki (Noruega).
Para mejor actriz Jessica Chastain in "Zero Dark Thirty", Jennifer Lawrence en "Silver Linings Playbook", Emmanuelle Riva en "Amour", Quvenzhané Wallis en "Beasts of the Southern Wild", Naomi Watts en "The Impossible".
Para mejor actriz de reparto están Sally Field (Lincoln), Anne Hathaway (Los Miserables), Jacki Weaver (Silver Linings Playbook), Helen Hunt (The Sessions), Amy Adams (The Master).
En mejor director fueron nominados David O. Russell, Ang Lee, Steven Spielberg, Michael Haneke, Ben Zeitlin.
La actriz Emma Stone y el cómico Seth MacFarlane, maestro de ceremonias de la gala de entrega de los Oscar 2013, que tendrá lugar el 24 de febrero, serán los encargados de desvelar los nombres de los grandes ganadores.
———–
Por Mariana Gagliardi / www.laconexion.tv
Facebook
Twitter