Les cuento que hoy salió a la venta en Blu-Ray, DVD y demás formatos disponibles en la actualidad una película que disfrute mucho cuando se estrenó en el verano:"End of Watch".
Esta cinta nos presenta de una manera bastante original y creativa la realidad que viven los agentes de policía en la ciudad de Los Angeles. "End of Watch" sigue la historia de Bryan Taylor (Jake Gyllenhaal) y Mike Zavala (Michael Peña), un par de oficiales de departamento de Policía de Los Angeles que patrullan una de las áreas de la ciudad más violentas y tormentosas por la presencia de peligrosos pandilleros.
Los agentes documentan sus vivencias en video  y esto permite que el espectador se transporte a una expeiencia más subjetiva. Vemos a los compañeros, amigos y casi hermanos, héreos anónimos que arriesgan su vida a diario,  cumpliendo con su peligrosa labor al velar por la seguridad de los civiles. Pero no solo eso, también nos permite explorar la parte humana, llevandonos a un recorrido de escenas que resaltan valores como la familia, la amistad, el honor y el coraje.
Hoy volví a ver la película y  me dejo con la misma sensación que la primera vez… es una excelente propuesta. Me encanta la idea de tenerla en casa. Un punto interesante de comentar sobre todo para quienes no la han visto es que fue filmada desde el punto de vista de los oficiales de polícula, los pandilleros, cámaras de seguridad, cámaras colocadas en los vehículos y hasta cámaras en mano, sin la utilización de tripie.
La buena noticia no es solamente que el producto esta a la venta para los seguidores de este género, sino que contiene  entre otras cosas escenas que fueron editadas y comentarios del director David Ayer, quien a pesar de no ser hispano tiene un conocimiento de nuestra cultura muy completo, se los digo porque tuve la oportunidad de conversar con él cuando la cinta se estrenó.  También entrevistamos a Jake Gyllenhaal y Michael Peña. Les comparto fotos de ese día.
Pero la mejor noticias de todas es que tengo un Blu-Ray/ DVD para regalar. ¿Listos para participar?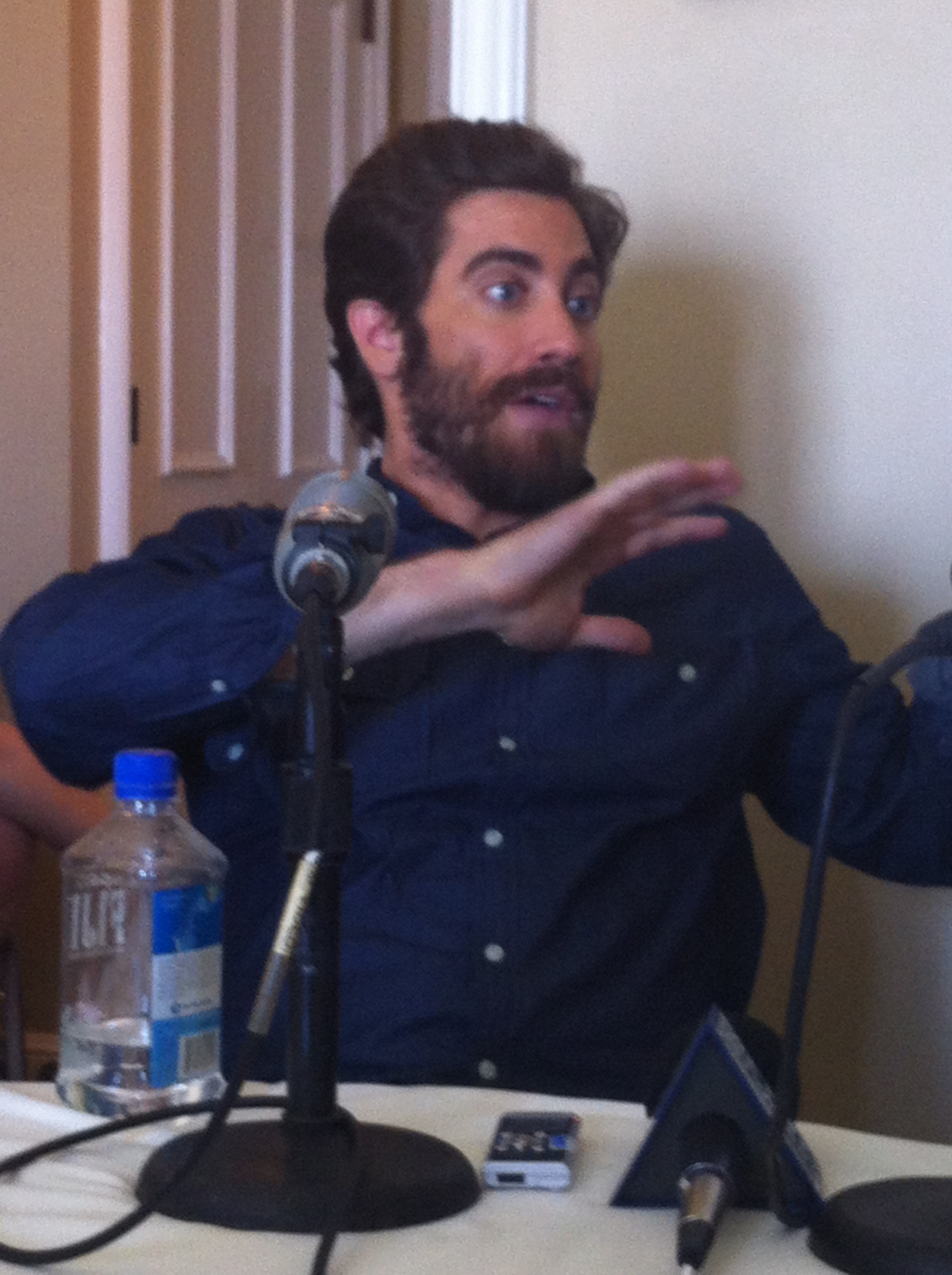 Jake Gyllenhaal
Participa y corre la voz sobre esta película que presenta el trabajo de un director con ideas frescas y conocedor de la cultura latina en LA.