Por Carmen Maria Soreno  / @Carmen_Maria
Después de el éxito del musical Les Miserables, llego el reto de llevarla nuevamente al cine, esta vez de la mano de Tom Hooper.
Es aquí donde Hooper entrega una de las piezas claves de Les Miserables al español Paco Delgado, la creacion del vestuario.
Sin lugar a dudas es un trabajo que va mas allá de lo que podemos imaginar, es un proceso en el que cada tela, color, textura debe complementar al personaje, fusionarse con su psicología, transmitirnos sus emociones.
Una tarea ardua, que Delgado fue capaz de llevar mucho mas lejos, convirtiendololo en un personaje mas, que por medio de sus rasgaduras y suciedad nos mostró las historias mas tristes y llenas de dolor, sus colores se volvieron palabras que nos gritaban sus emociones. Incluso nos encontramos con algunas referencias en los cantos que entonan los jóvenes antes del día de su Lucha por la libertad de Francia.
Rojo… La sangre de hombres furiosos, El mundo al amanecer, El color del deseo.
Negro…. La oscuridad de épocas pasadas, la noche que finalmente acaba, El color de la desesperación.
Son sin duda los colores presentes en algunos de los momentos mas memorables.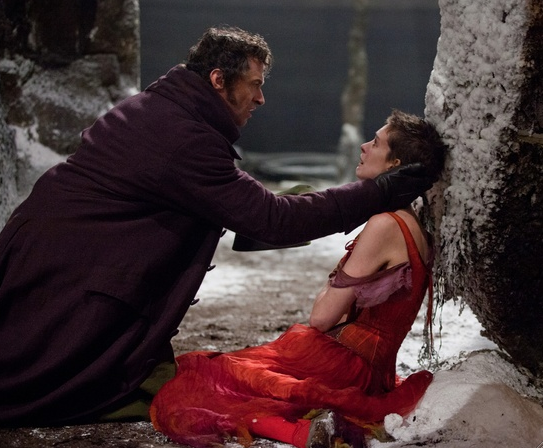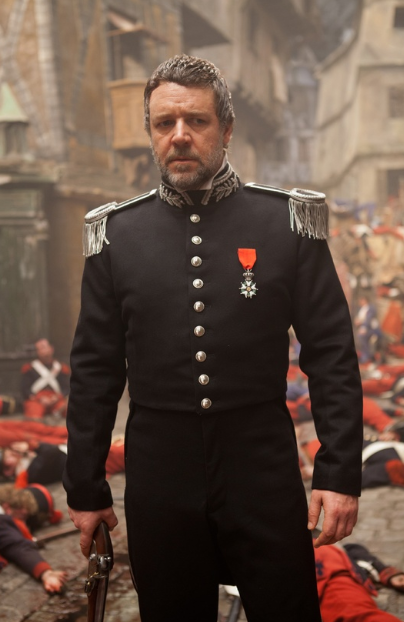 Al tratarse de un musical se tiene libertad para exagerar algunos aspectos y mantener así ese toque de fantasía, como podemos apreciarlo en el vestuario de Helena Bonham Carter y Sacha Baron Cohen en el que la explosión de color nos da una clara visión de su cómica y desordenada vida.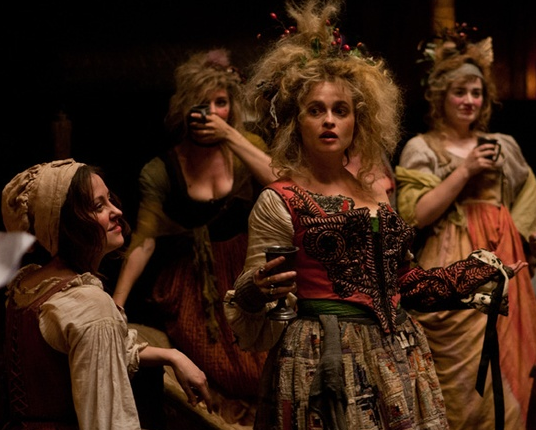 Finalmente, nos encontramos con tonos claros y telas suaves que nos hacen sentir la liberación, paz y felicidad alcanzada por sus personajes, dejando atrás esos días de sufrimiento en los que bajo rasgaduras y lodo la vida se empeñaba por hacerles creer que esa miseria era lo único que existía.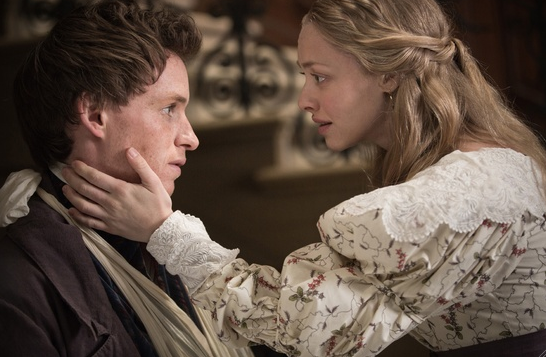 Cabe destacar la ardua y amplia investigación realizada por el Diseñador Paco Delgado que supo recrear no solo un periodo histórico, sino las clases sociales y su historia a través de su maravilloso vestuario.
"To love another person is to see the face of God."
― Victor Hugo, Les Miserables-
————–
Carmen Maria Soreno, Blogger y Diseñadora de bolsos y accesorios, comenzó su blog como un medio para compartir su amor por la moda.
Blog Carmen María Soreno: http://www.sorenojournal.com/
Twitter: https://twitter.com/Carmen_Maria