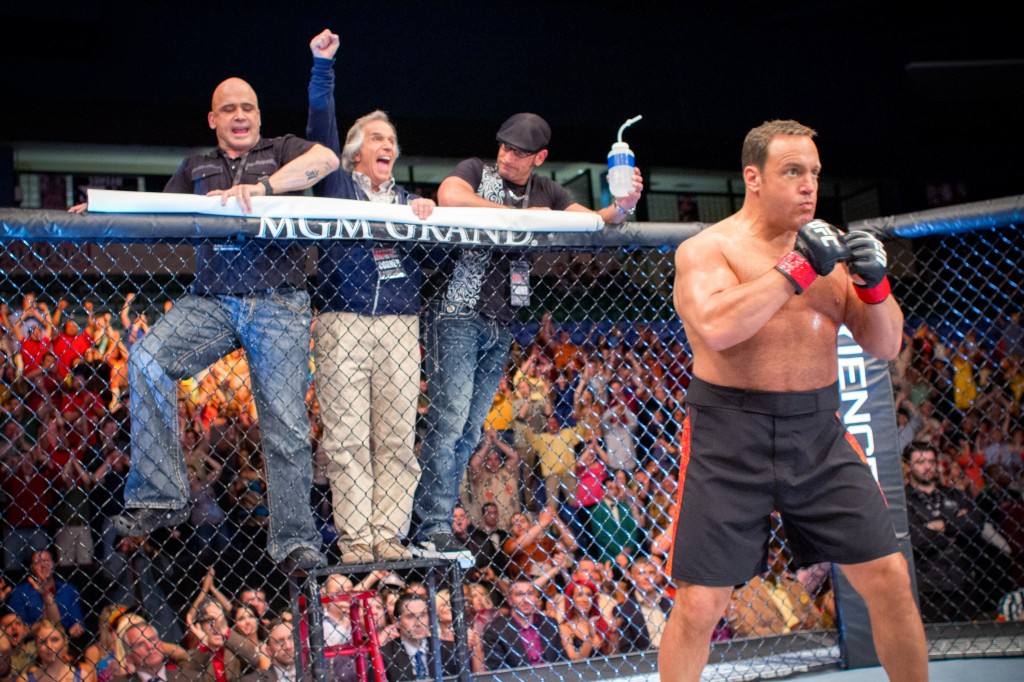 En la comedia "Here Comes the Boom", el ex-luchador universitario Scott Voss (Kevin James) es un apático profesor de biología de 42 años en una decadente escuela secundaria. Cuando los cortes presupuestarios amenazan con cancelar el programa de música y dejar sin trabajo a su profesor (Henry Winkler,) Scott comienza a recaudar dinero trabajando en un segundo empleo como luchador de artes marciales mixtas. Todo el mundo piensa que Scott está loco – particularmente la enfermera de la escuela, Bella (Salma Hayek) – pero con su misión, Scott obtiene algo que no esperaba al convertirse en la sensación que devuelve el entusiasmo a la escuela.
¡ Me encanta la idea de ver nuevamente a Salma en la pantalla grande y en una comedia ! La película se estrena el 12 de octubre.
¡Sorpresa! Les comparto que habrá screening el jueves 11 de Octubre a las 7:30pm en los siguentes mercados y tengo pases dobles para las ciudades participantes:
Los Angeles
New York
Miami
Houston
Dallas
Chicago
San Diego
McAllen
¿Les gutaría ir ? Muy sencillo.
Deja un comentario en el Blog diciendo por qué te gustaría ver la película. Incluye tu nombre (real) y la ciudad a donde quieres asistir.
Comparte este enlace en tus redes sociales.
Envia un correo a teresa@checalamovie.net con el mismo comentario, incluyendo tu nombre y la ciudad. Importante: Subject  o Asunto "Screening Here Comes the Boom".
Si hay más de dos personas en cada mercado, vamos a recurrir a random.org para seleccionar a los ganadores.
El último día para participar es el martes 9 de octubre. Se les notificará a los ganadores los detalles del screening por correo electrónico y sus nombres se publicarán en la página de Facebook de ChecaLAmovie.
¡A disfrutar del cine! Participa.